The best weight watchers Soup ever, i love slow cooker recipes.
This recipe come with only Tree 3 weight watchers smart points find the nutrition information on the next page.
Ingredients:
1 pound extra lean ground beef (95% lean)
1 onion chopped (1-1/2 cups)
Salt and pepper or other seasoning to taste (I used 1-1/2 teaspoons Montreal Steak Seasoning)
3 medium potatoes, peeled and chopped into tiny cubes (2 cups)
1 package (16 ounces) frozen mixed vegetables
1-1/2 cups frozen corn kernels
1 can (14 to 15 ounces) diced tomatoes
1 can (8 ounces) tomato sauce
2 cups beef broth (I use jarred Better than Bouillon mixed with water)
2 cups water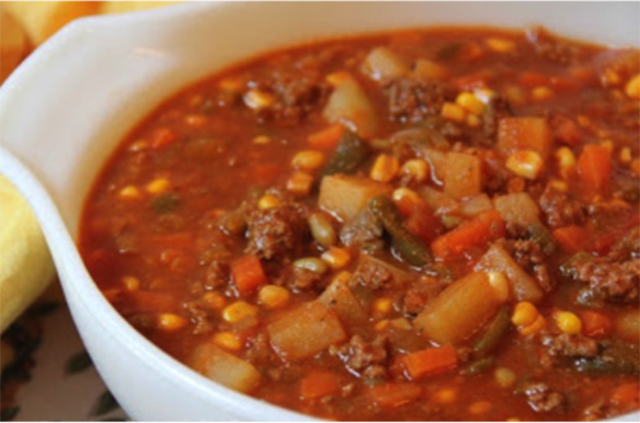 See & Print Full Recipe by click the next button below.