Ingredients
1 package ⅓ less fat cream cheese, softened
¾ cup powdered sugar
¼ cup plain, nonfat Greek yogurt
1 cup 100% pumpkin purée
1 (8-ounce) container Cool Whip® Fat Free Topping
1 teaspoon vanilla
¼ teaspoon cinnamon
⅛ teaspoon nutmeg
⅛ teaspoon allspice
*Optional:
graham crackers
apple slices
pretzels
*Optional ingredients are not included in the nutritional calculations.
Directions:
In a large bowl, or the bowl of a stand mixer, beat the cream cheese and powdered sugar together until fluffy.
Add the remaining ingredients, and beat until combined.
Serve chilled with your choice of graham crackers, apple slices, pretzels, etc.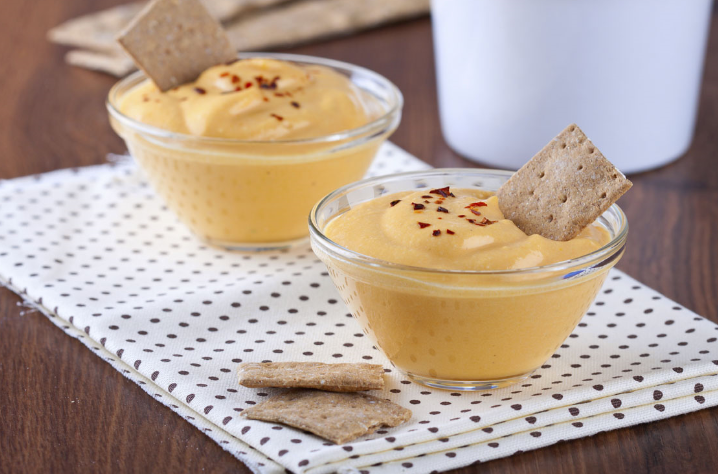 Nutrition Information
Per Serving: (¼ cup)
Calories: 64
Calories from fat: 20
Fat: 2g
Saturated Fat: 3g
Cholesterol: 14mg
Sodium: 94mg
Carbohydrates: 16g
Fiber: 1g
Sugar: 10g
Protein: 2g
Pointsplus: 2
SmartPoints: 4
Notes:
Prep time: 10 minutes | Cook time: None | Yield: 24 servings | Serving size: ¼ cup