Ingredients:
2 tablespoon. cornstarch
8 cups peeled & thinly sliced Fuji or Gala apples (about 6 apples)
2 tablespoon. Truvia spoonable calorie-free sweetener
2 teaspoon. cinnamon
2 teaspoon. lemon juice

1/2 teaspoon. vanilla extract

1/4 teaspoon. salt
2 sheets cinnamon graham crackers, finely crushed
Optional topping: natural light whipped topping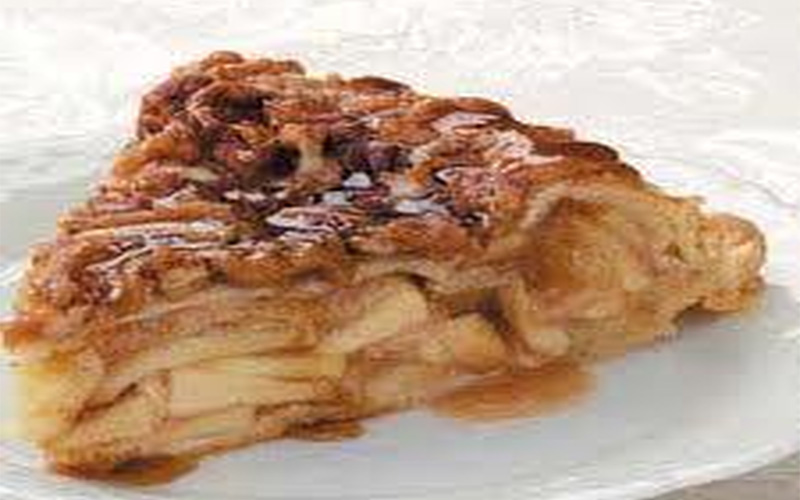 Directions:
Spray a 9″ deep-dish pie pan with nonstick spray.
Combine cornstarch with 1 (1/2 cups cold water), and stir to dissolve all this in a large nonstick pot.
Add all remaining ingredients except graham crackers. Mix well.
Set heat to medium. Stirring frequently, cook until apples have softened and mixture is thick and gooey, 13 – 16 minutes.
Carefully transfer filling to the pie pan, and smooth out the surface with the back of a spoon.
Let cool completely, about 1 hour.
Refrigerate until chilled and set, at least 4 hours.
Just before serving, sprinkle with crushed graham crackers.
Prep: 10 minutes | Cook: 15 minutes | Cool/Chill: 5 hours
Nutrition Information:
Serving: Make 8 | 1/8th of recipe (1 slice): 80 calories | 0.5g total fat (0 sat fat) | 96mg sodium | 22.5g carbs | 2g fiber | 12g sugars | 0.5g protein | SP: 1