Yummy, Please make sure to Like and share this Recipe with your friends on Facebook and also follow us on facebook and Pinterest to get our latest Yummy Recipes.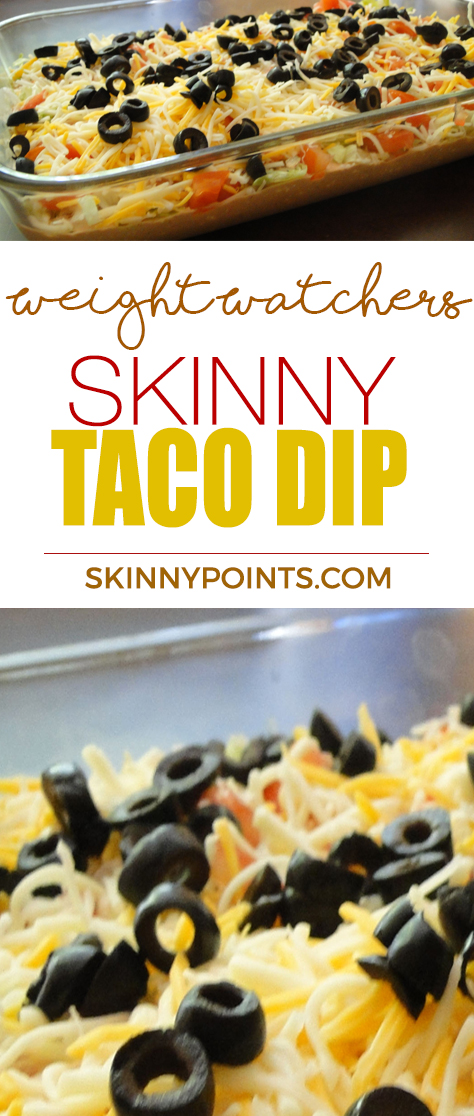 To Make this Recipe You'Il Need the following ingredients:
Ingredients:
8 oz 1/3 less fat Philadelphia cream cheese
8 oz reduced fat sour cream
16 oz jar mild salsa
1/2 packet taco seasoning
2 cups iceberg lettuce, shredded fine
2 large tomatoes, seeds removed and diced
1 cup reduced fat shredded cheddar cheese
2.25 oz sliced black olives
Directions:
Combine cream cheese, sour cream, salsa and taco seasoning in a large bowl. Beat with an electric hand mixer on medium high speed until smooth and well combined.
In a shallow glass dish, spread mixture evenly on the bottom with the use of a spatula. Top with shredded lettuce, tomatoes, shredded cheese and black olives. Refrigerate if desired.
Serve with baked tortilla chips.
Makes 24 servings
Nutrition Information:
Servings: 24 | Serving Size: 1/24th of dip | Points +: 2 pts | Points: 3 | Calories: 59.2 | Fat: 3.6 g | Protein: 2.2 g | Carb: 4.7 g | Fiber: 0.6 g