Do you need a companion who helps you to iron and fold clothes? Well, you should try FoldiMate! It is a robotic invention which is able to iron, disinfect, fold and even add fragrance your clothes in a few minutes. It gives you time to do other things!
You just hang out clothing at the indicated place; the FoldiMate will do the resting task. Clothing will be put into the machine which will remove folds with steam, disinfect and give it a perfumed touch.
… and it folds!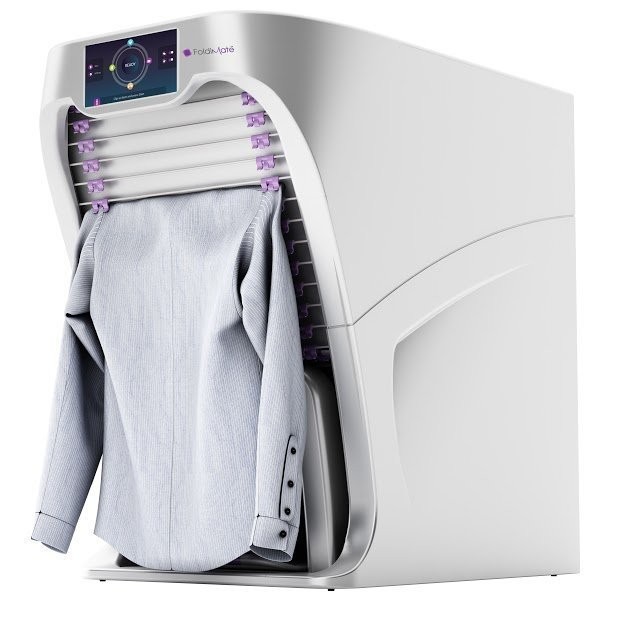 You will no longer need to iron and fold the ironed clothes; it will not be any more a problem for you. Tee Shirts, shirt, pants and even jackets, FoldiMate is able to take care of your clothes; you will not need to store them in the cupboard any more.
So, do not miss the opportunity to see how FoldiMate works inside; it is the invention of the future that will amaze men and women throughout the world.
Watch the video