Flying, especially during the holiday season, can be a little bit less than heartwarming. Between pesky TSA agents, crowded lines, and overpriced airport food, it seems impossible to keep up that jolly spirit. That's why we're going to share some travel hacks with you that will be sure to make your journeys at least a little bit easier this December. Take a breath, and get ready to fly easily!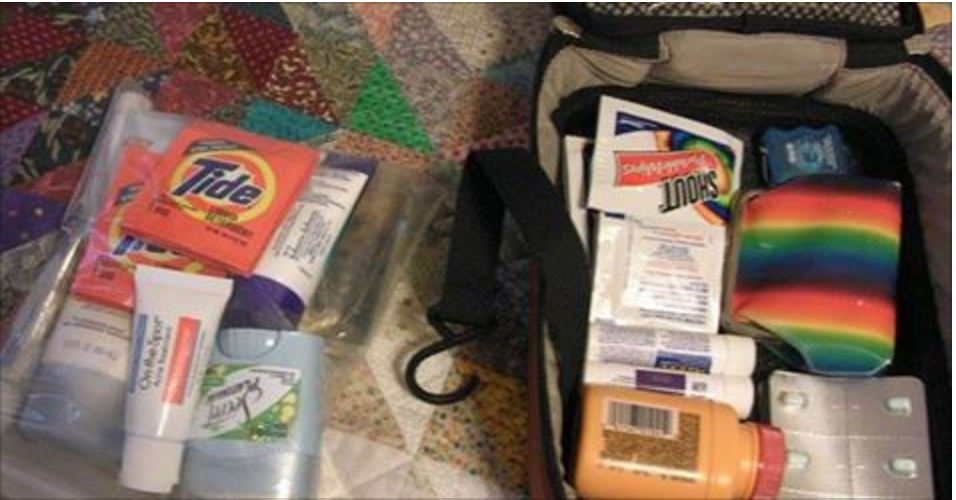 Today's travel hacks are courtesy of those clever people at Facts Verse; they certainly do know how to come up with some brilliant solutions to all of the problems that we encounter when we travel. Though the video highlights a whopping THIRTEEN hacks, we're going to feature some of our personal favorites for you below.
1. You can bring your own alcohol!
Even most frequent fliers don't know about this helpful tip! It's true—you can actually bring your own alcohol on the plane. I'm going to let you sit with that for a moment . . .
Over your shock? Good, because it's true. All you need to do is ensure that your bottles are 100 mL or less, and are kept in an 8-by-8-inch plastic storage bag. This can save you some major dough once on the plane. Score!
Click NEXT Red Button below to continue…