Easy Crock Pot Chicken and Dumplings, To Make this amazing Crockpot Chicken And dumplings you'Il need the following Ingredients: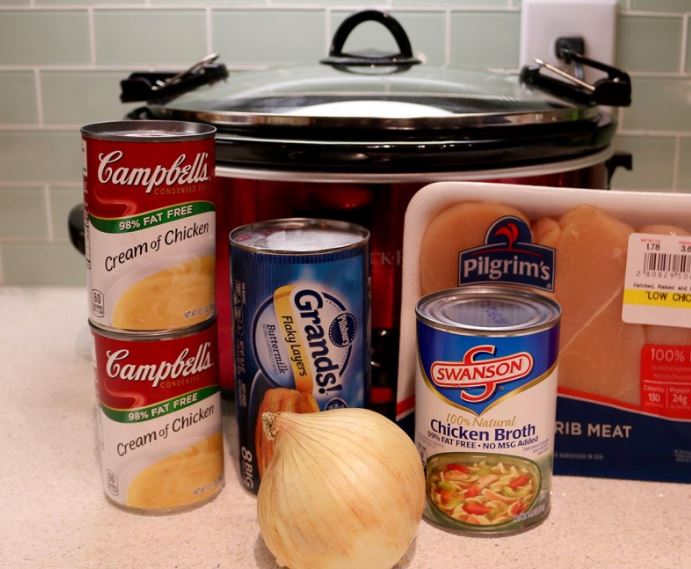 Ingredients:
3 boneless, skinless chicken breasts
2 Tbsp butter
2 cans cream of chicken soup
1 (14.5 oz) can of chicken broth
1/2 onion diced
1 Tbsp dried parsley
1/2 can Grands flaky refrigerator biscuits (I used a whole can, I like dumplings)
Instructions:
Place Chicken breasts in crock pot and top with butter.
Add 2 cans of cream of chicken soup
Add chicken broth
Add diced onions and dried parsley
Cover and cook on high for 4-5 hours or low 8-9 hours
Once cooked shred the chicken
Cut biscuits into 9 pieces
Add biscuits to the soup and stir
Cover and cook on high for another hour
Serve warm and enjoy!
Source: juliesfreebies.