Slow Cooker Cocktail Meatballs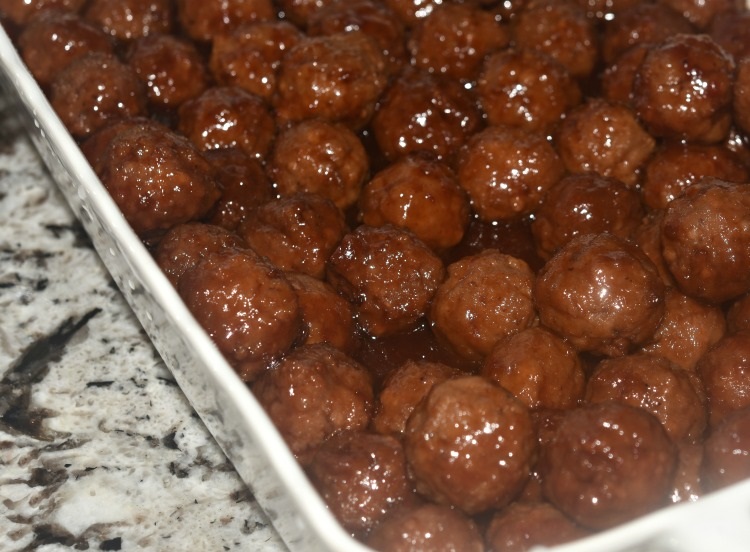 Ingredients:
One 12 ounce jar Chili Sauce
1½ cups grape jelly
2 pounds frozen meatballs (our fave is from Trader Joe's!!)
Directions:
Pour the meatballs in the slow cooker.
Stir the chili sauce and jelly together and pour over the meatballs.
Cook on low for 3-5 hours.