Yummy, Please make sure to Like and share this Recipe with your friends on Facebook and also follow us on facebook and Pinterest to get our latest Yummy Recipes.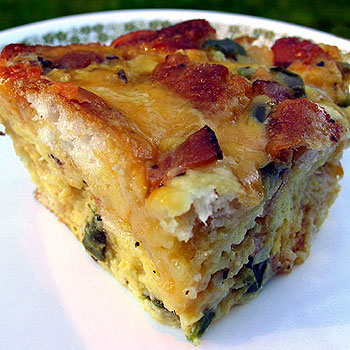 To Make this Recipe You'Il Need the following ingredients:
Ingredients :
1 lb. bacon
1 tbsp. butter
2 onions, chopped
2 cups fresh sliced mushrooms
4 cups frozen hash brown potatoes, thawed
1 tsp. salt
1/4 tsp. garlic salt
1/2 tsp. ground black pepper
4 eggs
1 1/2 cups milk
1 pinch dried parsley
1 cup shredded Cheddar cheese
See & Print Full Recipe by click the next button below.