This fun Weight Watcher's BLT Pasta Salad is the perfect side to bring to your next 4th of July gathering.  A lighter version of a pasta salad with a spin on the classic BLT sandwich.
For the 4th of July the husband and I are packing it up and going to the lake. Just like all North Dakotan's and Minnesotan's do around this time of year. You'll get eaten alive by mosquitos and stay awake all night listening to never ending fireworks being shot off. We did not go out and buy any fireworks at all, hopefully there'll be some people shooting some off around the different parts of the lake. I'm definitely bringing my camera and trying to get pictures of that. Hopefully a star trail picture too. I love night time photography.
I'm bringing this pasta salad recipe I found on pinterest and let me tell you something about pinterest. If you see a recipe that keeps on getting repinned and repinned  over and over again it's usually a good recipe. This one did not disappoint either. I mean c'mon it's a BLT pasta salad in a sauce with light mayo, vinegar and mustard and it's topped with BACON. You can still eat bacon and be Healthy at the same time.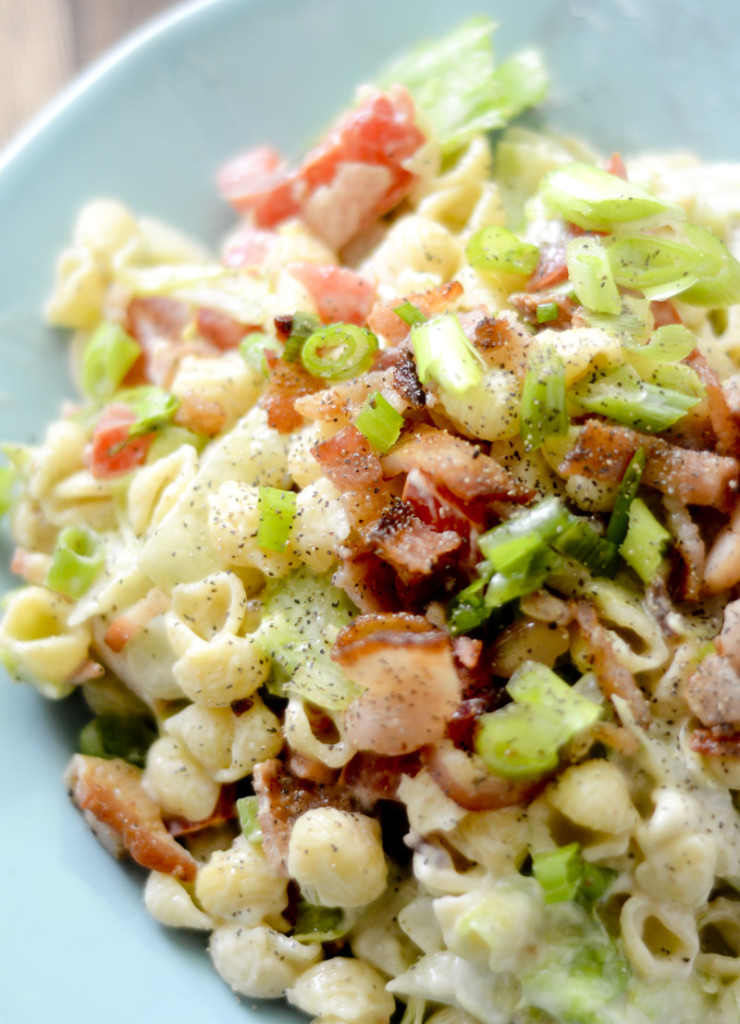 [wp_ad_camp_3]
INGREDIENTS
3⅔ cup large macaroni shells pasta, cooked
4 cup tomatoes, diced
4 slice bacon, cooked and crumbled
3 cup lettuce, thinly sliced
1 tsp sugar
2 tsp cider vinegar
½ cup fat free mayonnaise
⅓ cup light sour cream
1 tbsp dijon mustard
1 salt
1 pepper
INSTRUCTIONS
In a large bowl, mix pasta, bacon, tomatoes, and lettuce.
In a small bowl, mix sugar, vinegar, mayonnaise, sour cream, mustard, and salt and pepper to taste.
NOTES
Weight Watchers Points: 3 points per ½ cup
Recipe and nutrition info food.com
Points plus will very on this recipe depending on serving size.
NUTRITION INFORMATION
Serving size: 6
Calories: 86.0
Fat: 4.7g
Carbohydrates: 9.6 g
Fiber: 2.1 g
Protein: 2.5 g